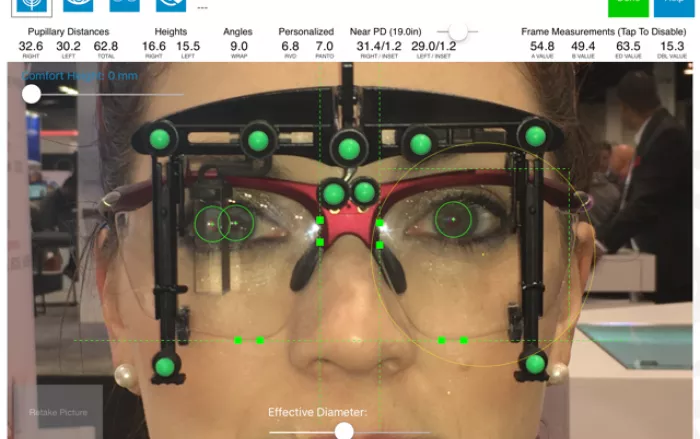 The first pair of loupes I wore in my career were purchased for me by my boss, as it was a requirement to wear them to work in his office. My boss had an early realization of the critical role that loupes play in delivering "state of the art" patient care. Unfortunately, his focus on providing optimal care did more harm than good for me. The loupes that he had graciously purchased for me were not the correct size, shape, weight or working distance for my needs. I ended up with pain that I didn't have previously and felt dizzy most of the day. I often worked with the telescope up and quickly formed the assumption that loupes were not for me.
I didn't realize it at the time, but practicing dental hygiene full-time without magnification, for 5 years, was compromising my physical health. I would arrive to work with athletic tape crisscrossed on my back to combat the muscle imbalance my poor posture had created. I was beginning to think that I hit rock bottom and doubted how long I would be able to deal with the pain. I began to research technologies that could help reduce (or erase) my back pain while I worked chairside. This is when I found Orascoptic, whose precise measuring systems changed my outlook on wearing loupes.
When I first met with my Orascoptic specialist, he evaluated the type of saddle stool I was using and then took measurements to identify the proper working angle. Unlike any other loupe company in the industry, Orascoptic used the Optikam system to measure my pupillary distance and other eye and facial anatomy measurements. This was a new technology to me, as I had only been measured manually in the past – which I later found out was one of the root causes of the pain I was experiencing. Specific frame and magnification measurements were also taken to create a comprehensive report that was then used by the manufacturing team to build my custom loupes.
I was so impressed with the commitment to properly taking my working distance and eyewear measurements. I have been using my new loupes pain-free for over 5 years, and I am quickly learning all of the other benefits in addition to ergonomics:
Clarity: Orascoptic is known for edge to edge clarity, which means that when looking through the lens the image is more clear throughout the field of vision. This allows the clinician to see more details of the mouth, diagnose earlier and decrease strain on the eye.
Field Width: The expanded field width enables the clinician to have optimal hand-eye coordination, which increases the ease of use and provides a reduced learning curve.
HDL Telescopes: HDL telescopes have more light to allow for a brighter image, which decreases eye strain. Additionally, the HDL lenses allow for optimal peripheral vision to increase the ease of use.
Field Depth: Offering a wider field depth allows the image to sustain the quality, increases the range of motion of the clinician, and promotes proper ergonomics for the clinician.
Utilizing proper magnification has reduced stress on my body and has changed the way I practice clinically for the better. It has proven to be an investment both in myself and in my patients, and I highly encourage all other clinicians to the same.