As a dental hygienist, you are on the front lines in the battle against poor oral health. Through proper diagnosis and counseling, you define the path to exceptional preventative care and sustainable hygiene. We recognize that conducting examinations and scaling often leaves you vulnerable to unnatural body positioning for long periods of time.
It's our mission to empower dental hygienists and therapists to perform at your best, by equipping you with the with the latest advancements in loupe and headlight technology. Let our experts guide you to the right custom-crafted loupe and headlight to promote a long and healthy career.
Our Best Selling Hygiene Loupes
"Since using Orascoptic loupes I have better posture, and the pain in my neck has gone away. I would definitely recommend these loupes to any hygienist."
What sets Orascoptic loupes apart? You!
Because every pair is built to your specifications. It all starts in your office with a guided demonstration of Orascoptic products with your local optical expert. They take precise measurements to build a profile of your facial geometry which will be used as the digital blueprint to handcraft your loupes.  
We believe that when your loupes feel apart of you, they help you achieve the absolute best you.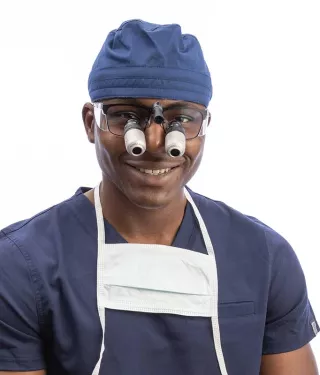 Loupes
Exceptional magnification is essential for everything from routine exams to intricate surgical procedures. We'll work with you to find the best level of magnification to enable your best work.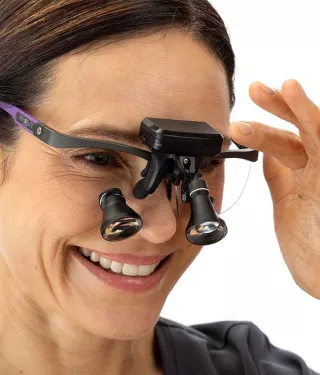 Headlights
Optimal illumination is an essential component to ensure the best procedural results. We offer innovative surgical headlights and headlight technology that offer improved visibility by reducing shadowing in the field of view.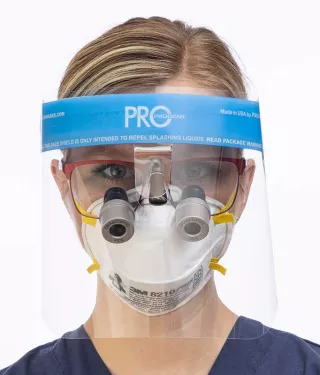 Safety
From splash and splatter to radiation protection, our line of safety products has you covered.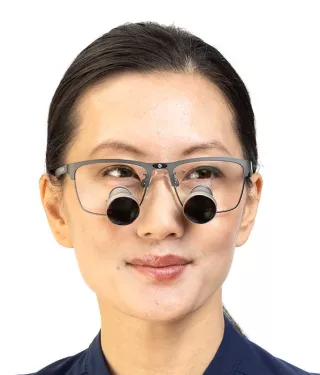 Frames
Designed as functional platforms for medical devices, our frames place performance, durability and safety as top priorities.