As a dental professional, your work is on display in every smile that walks out of your practice. Dentistry requires exceptional visualization, unique skills, and precision which can leave you vulnerable to unnatural body positioning for long periods of time. Our custom-fit loupes and headlights enable you to work with superior visualization to see the unseen, and practice pain-free. During an in-office consultation, our experts will guide you to the right custom-crafted loupe and headlight for your practice.
Our Best Selling Dental Loupes
These loupes are designed for healthcare professionals who perform exacting procedures.

This custom-crafted surgical loupe boasts edge-to-edge clarity and generous field of view for the user.

The first and only adjustable magnification loupe, EyeZoom offers three adjustable magnification levels ranging from 3x-5x.
"I'm currently using the EyeZoom™. It has three different magnifications: 3x,4x,5x. I usually use the 4x and, if I want to get really close up I'll go to the 5x. If I want more of an overview I'll go to the 3x magnification. It's very versatile."
What sets Orascoptic loupes apart? You!
Because every pair is built to your specifications. It all starts in your office with a guided demonstration of Orascoptic products with your local optical expert. They take precise measurements to build a profile of your facial geometry which will be used as the digital blueprint to handcraft your loupes.
We believe that when your loupes feel apart of you, they help you achieve the absolute best you.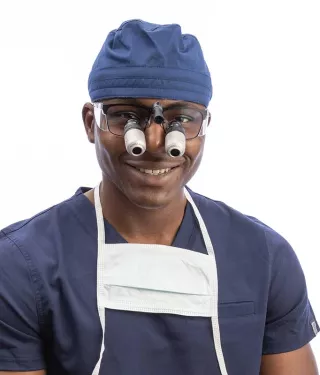 Loupes
Exceptional magnification is essential for everything from routine exams to intricate surgical procedures. We'll work with you to find the best level of magnification to enable your best work.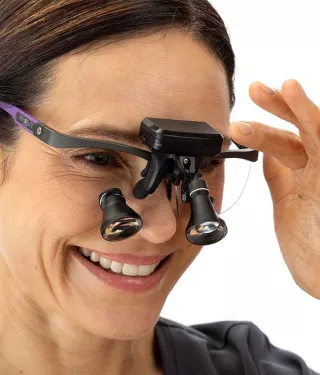 Headlights
Optimal illumination is an essential component to ensure the best procedural results. We offer innovative surgical headlights and headlight technology that offer improved visibility by reducing shadowing in the field of view.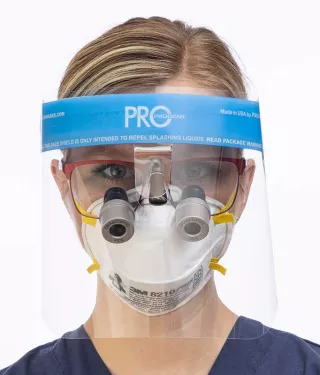 Safety
From splash and splatter to radiation protection, our line of safety products has you covered.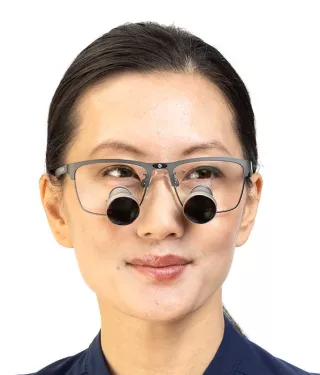 Frames
Designed as functional platforms for medical devices, our frames place performance, durability and safety as top priorities.